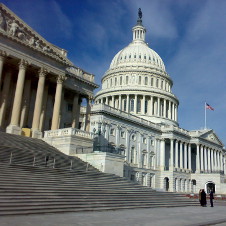 Are you interested in taking action on a specific issue, learning more about it, or keeping your elected officials accountable?  This page hopes to provide you with information that can get you started.  Please check back as we update and add information.
Precinct Committee Person Handbook – 2017
The Best Way to Influence an Elected Official
PA State Representative Mike Schlossberg provides a realistic set of guidelines we can use to interact with and influence your elected officials in an easy-to-follow slideshow.
5 Calls: Make Your Voice Heard
Turn your passive participation into active resistance. Facebook likes and Twitter retweets can't create the change you want to see. Calling your Government on the phone can. 5 Calls provides phone numbers and scripts so calling is quick and easy; it uses your location to find your local representatives so your calls have more impact.
With a weekly call to action and easy to follow scripts, We're His Problem Now informs us that we can use our voices to remind Congress that they work for all of us.
"Daily Action alerts make civic engagement easy. You can contact your legislator on your way to work"
"Get clear, concise summaries of bills going through Congress, see what others think, then take action. Telling your reps how you feel is easier than ever with email and now video messages. Make your democracy more responsive!"
A practical guide for resisting the Trump agenda; former congressional staffers reveal best practices for making Congress listen.
Track bills in Congress and understand what is going on in the national legislature. Use GovTrack to track bills for updates or get alerts. The website also offers statistical analyses, bill summaries, and other tools to put information in context. Follow them on Facebook or on Twitter or download their App
Information on bills before the Pennsylvania legislature. Find your representative, view full text of bills, check the floor schedule for PA house or senate, get updates on bills of interest, look up voting records. Follow on twitter or Facebook, download their app
"Control of the House in 2018 will be decided by a handful of Swing Districts, places where the last election was decided by a thin margin. Find your closest Swing District and join its team to learn about actionable opportunities to support progressives—and defeat Republicans—in that district, no matter where you live. We can stop Trump and the GOP agenda by working together NOW."
Open Space & Land Development (Locally)
One of the best ways to join local environmental efforts is to join your local EAC (Environmental Action Committee).  Let us know if your EAC is not listed:
Affordable Care Act (ObamaCare)
Pennsylvania Health Access Network
Through the club survey, we have learned that the following areas are of primary interest.  Please e-mail education@box5131.temp.domains if you have a resource you would like us to share here on the following issues.  This page is a work in progress.
Open Space & Land Development (Locally)
Environment (County-Level)
Racism & LGBTQ Oppression in Schools (Locally)
Bullying In Schools (Locally)
Gerrymandering
Women's Health Care/Abortion (Locally & State-Level)
Afforcable Care Act (ObamaCare)
Citizens United/Campaign Finance Reform