Democratic Organizations
Lehigh County Democratic Committee
The LCDC works to promote Democratic principles and to grow the Democratic Party in the Lehigh Valley and across Pennsylvania. We do this by supporting Democratic candidates; reaching out to neighborhoods, individuals and a variety of community organizations; and cultivating a strong, diverse network of committee persons from all parts of Lehigh County.
Allentown Democratic Committee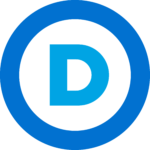 The Allentown Democratic Committee Page is for people who are elected officials to their Wards, and Democratic Committee People, helpers & volunteers. This Group page is for Informational purposes. The community, family friendly events, coming elections, along with Informing you of Democratic Candidates running for office. This page is used solely for Political purposes no private information or sales of any product will be accepted.
Bethlehem Democratic Committee
The BDC finds and endorses well-qualified candidates for local public offices. We also provide support for endorsed candidates at the local level, including county, state and national elections. The committee informs the community about public issues and promotes political fund-raising and social activities for the Bethlehem Democratic Party.
Easton Area Democratic Committee
The Easton Area Democratic Committee works to promote Democratic values and elect Democrats to local, state and national offices. Representing Easton, Glendon, W. Easton, Williams Township, and Wilson Borough.
The Lehigh Valley Young Democrats is currently being Chartered. We are looking for members of all ages to assist our committee in reaching out to young democrats and the young at heart Democrats to create a chapter in which we support Democratic candidates, educate young voters on issues, assist in voter registration, and be a strong voice for our party . The mission our chapter is to elect Democrats, advocate for progressive issues, and train the next generation of progressive leaders. Our work in the Lehigh Valley will also be geared toward making sure our area is recognized at the county, state and national level.
The Muhlenberg College Democrats is a campus organization that promotes political dialogue, liberal ideals, and engaged citizenship.
Northampton County Democratic Committee
We work to support Democratic candidates and elected officials and to engage and energize Democratic voters. Democrats honor family values every time we create a job. We honor family values by keeping the promise of Medicare and insuring it's solvency. We honor family values every time we secure a working person's pension. We honor family values every time we teach a child to learn. We honor family values every time we help someone who lost a job find a new one. The Democratic Party stands for the Family values of lending a hand and not a boot on your neck. It's about a living wage. It's about being your brother or sister's keeper. It's about hope.
The Kutztown Area Democratic Club acts as a gathering place for political activities, programs, and educational events so that individuals may develop a sense of membership and connection with the progressive democratic movement and its candidates. We normally hold monthly meetings. The meetings include business and planning along with invited guests to speak on pertinent topics.